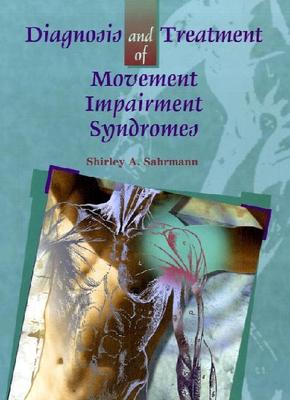 Sie sparen 7%
Preis inkl. Mwst. versandkostenfrei
nicht lieferbar
Diagnosis and Treatment of Movement Impairment Syndromes
Gebunden
Mosby
, 2001, Format: 27,9 cm, Artikeltyp: Englisches Buch, ISBN-10: 0801672058, EAN: 9780801672057
Bestell-Nr: 80167205EA
---
Sie möchten informiert werden, wenn dieser Artikel wieder lieferbar ist?
Dann nutzen Sie unseren Info-Service per E-Mail oder RSS-Feed. Sobald dieser oder ein Artikel in der selben Kategorie wieder lieferbar ist, erhalten Sie eine Nachricht.
---
---
Produktbeschreibung
Authored by an acknowledged expert on muscle and movement imbalances, this well illustrated book presents a classification system of mechanical pain syndromes that is designed to direct the exercise prescription and the correction of faulty movement patterns. The diagnostic categories, associated muscle and movement imbalances, recommendations for treatment, examination, exercise principles, specific corrective exercises, and modification of functionalactivities for case management are described in detail. This book is designed to give practitioners an organized and structured method of analyzing the mechanical cause of movement impairment syndrome, the contributing factors and a strategy for management.
Inhaltsverzeichnis:
Chapter One: Introduction Chapter Two: Concepts and Principles of Movement System Balance Chapter Three: Imbalances of the Trunk and Low Back Movement Impairment Syndromes Chapter Four: Lower Extremity Imbalances and Hip Impairment Syndromes Chapter Five: Upper Extremity Imbalances and Shoulder Impairment Syndromes Chapter Six: Examination for Muscle and Movement Imbalances of the Lower Quarter, the Trunk, and the Shoulder Girdle Chapter Seven: Exercise Descriptions for the Practitioner Chapter Eight: Exercise Handouts for the Patient Chapter Nine: Case Studies
Alle Artikel in der Kategorie
Themen